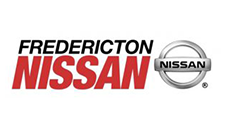 FDSA is excited for the 2023 summer soccer season. The club plans to field SIX (6) Premiership teams including both girls and boys U14, U15 and U17. These teams will be selected through an open tryout process.
For 2023, U14 players are born in 2009, U15 players are born in 2008, and U17 players are born in 2006 and 2007.
Program details
Practices: 2 x/week
Additional training with highly trained and certified coaches/ trainers:

Academy; 1 X per week
Strength and Conditioning; 1 X week
Goalkeeper Training

Games: 12-15 game season
Tournaments: Each team looks to target 1 to 2 tournaments for their group each outdoor season
Teams will compete in a provincial league against teams within clubs from around New Brunswick. The NBSL is the Soccer New Brunswick governing body. Through league play teams will compete to earn the right to represent the West region at the Soccer NB Provincial Championships in late August.
U14/U15 players help support/ coach within our Micro Program
Program logistics
Program Dates: April 8th to April 16th – tryouts
April 17th – practices begin
Schedule Overview: Two (2) 90-minute practices and one (1) game per week
One (1) 90-minute Academy sessions
One (1) 60-minute Strength & Conditioning session
Registration will open on March 13th. The registration deadline is April 3rd (late registrations will be subject to a $25 fee).
Sponsorship
We would like to thank Fredericton Nissan for sponsoring our Premiership Girls program & Summit Dodge for sponsoring our Premiership Boys program. Your support is greatly appreciated!