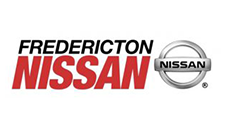 OVERVIEW
FDSA is excited for the 2021 summer soccer season, which is quickly approaching. The club plans to field SIX (6) Premiership teams including both girls and boys U14, U15 and U17. These teams will be selected through an open tryout process scheduled to take place beginning tentatively April 10th.
We encourage all interested players and parents to attend the information session being held virtually on Tuesday, March 23rd at 6pm & 7:30pm.  At this time you will be able to meet coaches and have questions answered by FDSA staff, coaches and the Premiership Director.
Anyone interested in trying out for the U14, U15 or U17 Premiership Programs must be registered NO LATER than Monday, April 5th.  Registration must be done online through the PowerupSports portal https://fdsa.powerupsports.com   (see Registration Info section for more details).
George Lucas, Soccer NB Provincial Keeper Coach, will once again provide high performance keeper training to the designated keepers of the Premiership and Division I.  Training will take place once a week at a minimal additional cost to the participant.
SPONSORSHIP
We would like to thank Fredericton Nissan for sponsoring our Premiership Girls program & Summit Dodge for sponsoring our Premiership Boys program. Your support is greatly appreciated!