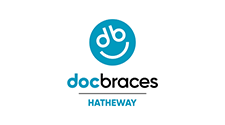 PROGRAM OVERVIEW 
Division 1 is a team-based developmental program that allows athletes to compete at a higher level of competition in league play.  Teams will be selected through an open tryout process.
U15 players are born 2007 and 2008/U18 players are born 2004, 2005 and 2006
Anyone interested in trying out for the  U15 or U18 Division 1 Programs must be registered NO LATER than Monday, April 4th.  Registration must be done online through the Powerup Sports portal https://fdsa.powerupsports.com   (see Registration Info section for more details).
Division 1 Fees
Program details
April-August
Practices: 2 x/week

Additional:
Teams will compete in an interlocking League that brings together teams from the Western region (Fredericton and surrounding areas) and the Southern Region (Saint John/Fundy and surrounding areas), allowing Division I teams to have a regular schedule of games to compliment their weekly training regimen. Teams will also compete to earn the right to represent the West region at the Soccer NB Provincial Championships in late August.
Games: 12-15 game season
Tournaments: Each team looks to target 1 to 2 tournaments for their group each outdoor season
Program logistics
Soccer days and times:

Training:

Tuesday & Wednesday – Girls
Wednesday & Thursday – Boys

Academy

Tuesday – Boys
Thursday – Girls

Games – Home games as per South West Region League Schedule

May 2 – August 21st

No programming on: May 23rd, July 4th, August 1st

Picture day: TBD
Locations:
Sponsorship
We would like to thank DocBraces Hatheway for sponsoring our Division 1 Program. Your support is greatly appreciated!