The FDSA's Grow the Game Campaign 50/50 fundraiser continued this Friday with another weekly draw!
The winning ticket was # 7741406 owned by John Lally, who took home $136!
We also had an Early Bird Bonus draw of 2 Large pizzas from Boston Pizza
The winner of the Bonus draw is: Jodie Lowe

Congratulations to both John and Jodie!
The next draw takes place Friday Feb 26th at 8pm. Brought to you by Pollack Chiropractic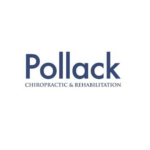 Pollack Chiropractic & Rehabilitation is a multidisciplinary health care facility featuring chiropractic, rehabilitation and massage. They specialize in Rehabilitation Programs for workplace injuries and motor vehicle accidents. However, all patients are welcome! They treat many sports injuries and common back & neck complaints associated with poor posture and workplace ergonomics. For more details or to make an appointment, call Dr. Max Pollack at 450-7979.
** If your business is interested in sponsoring a weekly draw, contact Dennis @ dvandenheuvel@fdsa.org **
Get your tickets: